Guest Speaker Bios for the
Save Our Wild Horses
Conference April 26-30, 2022 in Washington, DC
---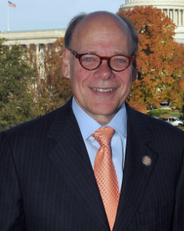 Congressman Steve Cohen (TN)
Congressman Steve Cohen is a fourth-generation Memphian who has dedicated his life to public service. As a child, the challenges of living with polio taught him how to overcome obstacles through persistence and determination, values which would shape his career as a legislator. Filing to run for office on the same day he first registered to vote, Congressman Cohen stepped onto the path that has defined his life and affected the lives of people in Memphis, across Tennessee and now across America throughout his career in national, state and local politics.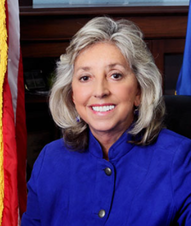 Congresswoman Dina Titus (NV)
​Serving the First Congressional District of Nevada, Congresswoman Dina Titus has built a strong record of achievement as both an educator and a public servant. As a professor, Dr. Titus taught American and Nevada government classes from 1979 through June 2011 at the University of Nevada, Las Vegas where she has professor emeritus status. In 1988, Dina was elected to represent the people of District Seven in the Nevada State Senate, serving as the Democratic Minority Leader from 1993 to 2008. During her service in the Legislature, Dina was a champion for quality education and renewable energy development, and a strong advocate on behalf of Nevada's children, seniors, and persons with disabilities.
---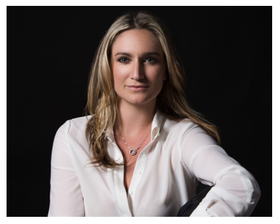 Ashley Avis
Ashley Avis is a filmmaker and passionate, longtime equestrian. She is the writer, director and editor of the upcoming Black Beauty for Disney+, starring Oscar winner Kate Winslet as the voice of Beauty, Mackenzie Foy as Jo Green, and Iain Glen as John Manly.
An editor of over a decade, she cuts the majority of her own work— and is the co-founder of Winterstone Pictures, a boutique production company in Marina del Rey, California.
In the fall of 2020, Ashley founded and launched The Wild Beauty Foundation— a new organization that hopes to illuminate key issues wild and domestic horses are facing today through entertainment, youth-focused educational programs, and on the ground rescue efforts.
Ashley lives near the ocean with her husband and producing partner Edward Winters. Ashley and Ed recently adopted two wild horses of her own— rescuing them from holding pens in Nevada after witnessing a helicopter roundup in 2019. They are called Zephyra (for "goddess of the West wind") and Zion (her "sun"). To date, Ashley has personally rescued over twenty horses and several burros, adopting them out to new homes
---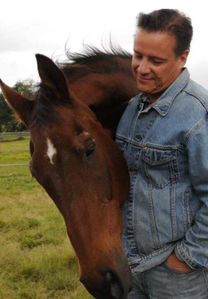 Scott Beckstead
After receiving his bachelor's degree from Utah State University and his JD from the University of Utah, Beckstead worked as an attorney in private practice on the central Oregon before going to work full-time in the animal protection sector.
During that time he also served as the mayor of Waldport, Oregon from 2002 to 2007. He became known for his special expertise in the field of animal law, and has taught that subject at the University of Oregon and Willamette University law schools. In 2000, he co-authored
Animal Law
, the first casebook on the subject, and continues to teach animal law, wildlife law and policy, and Endangered Species Act as an adjunct professor of law at Willamette University.
Before coming to work for the Center and AWA, Beckstead served in a multitude of roles for the Humane Society of the United States, including Oregon state director, equine protection specialist, and Rural Outreach director. He also helped lead a successful ballot measure campaign in 2016 to ban the trade in endangered wildlife in Oregon.
Because of his close familiarity with horses, livestock, and farm animals, Beckstead provides training to law enforcement agencies on how to handle and work with those animals, and how to investigate equine and livestock cruelty and neglect.
---
Vickery Eckhoff
​is a NYC-based journalist and screenwriter.
Her writing on wild horse roundups, public lands ranching, and the underground horse meat trade can be found in Forbes, Counterpunch, Newsweek, HuffPo, AlterNet, Salon, Newsweek and the
dailypitchfork.org
, a web site she co-founded with environmental historian James McWilliams.
The Daily Pitchfork fact-checks, reviews and publishes corrections requests to news organizations and reporters to improve accountability and public trust.
Vickery's work on wild horses and public lands ranching is featured on
westernwatersheds.org
and has served as source material in two books (Christopher Ketcham's "This Land" and Stephen Nash's "Grand Canyon for Sale"); in Bioscience and Idaho Law Review; as well as in articles by numerous other writers.
She also wrote "The Judas Horse," a screenplay based on a true story published in Forbes about the closing of Dallas Crown, one of the last horse slaughterhouses in America.
Vickery also wrote "Out of Luck" (a short script about the rescue of 12 doomed Paint horses by a country-music legend).
---
TJ Barbour
Research & Legal Consultant for Citizens Against Equine Slaughter
Founder of Water for Western Wildlife Emergency Needs Initiative
Secretary for Yogi Service Animal Financing & Education
---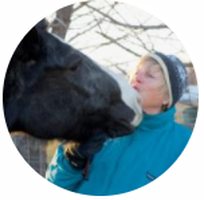 Ginger Fedak
A lifelong animal advocate and "horse person," Ginger began her professional career at age 14 mentoring under a natural horsemanship trainer (before the term "natural horsemanship" was coined) and teaching horsemanship and riding lesson classes. She continued with these endeavors and eventually began her own business, Sun Pony Ranch, with two partners. The exceptional horses she trained taught children and adults natural horsemanship and the horse/rider partnership with emphasis on consideration and understanding

of, and
for

,

the horse partner. Ginger earned her B.S. in Range Animal Science and Range Management from Sul Ross State University in west Texas. This has helped her in her career, and in understanding of range conditions and issues for both wild equines and livestock in her long-time wild horse and burro advocacy work. She currently works as the Wild Horse and Burro Campaign Director for the non-profit, In Defense of Animals, and teaches natural horsemanship classes on weekends.
---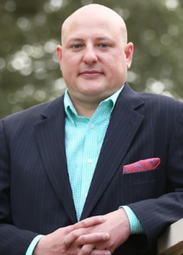 Marty Irby
​Marty Irby is the Executive Director at Animal Wellness Action. Irby worked in the United States House of Representatives for Congressman Ed Whitfield (R-KY) serving as Communications Director and Animal Protection and Agriculture Policy Advisor. He is a former president of the Tennessee Walking Horse Breeders' and Exhibitors' Association, where he led the charge to bring an end to the painful practice of "soring" walking horses. Irby is a Heritage Foundation Congressional Fellow, former director of equine protection and rural affairs at the Humane Society of the U.S., and native of South Alabama who grew up on a horse and cattle farm. He graduated from the University of South Alabama with a degree in Communications, attended Wesley Theological Seminary in Washington, D.C., and was named by The Hill as one of nation's Top Lobbyists for 2019, 2020 and 2021.
---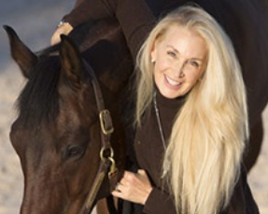 Manda Kalimian
Manda Kalimian is the founder and president of the CANA Foundation, which for over a decade ago has worked to rewild America's wild horses and land to promote environmental and climate sustainability. Through CANA, Manda has not only raised awareness of issues surrounding America's wild horses and environmental destruction, she's also led major change in Washington, including the effectuation of rewilding language for managing America's wild horses in the FY2020 Interior Appropriations budget bill. A frequent speaker, she's presented about horse and environmental topics at Cambridge University at the Cambridge Conservation Forum in England. She's appeared in leading media, including on MSNBC's Morning Joe.
Through her production company, White Feather Productions, she's spearheaded music videos, TV spots, Times Square Billboards and live events to share the message about wild horses globally. She also founded a wellness line of skincare products, Naturally Considerate, whose profits go back to equestrian and environmental causes. Manda is also a founding member of the Institute of Politics and Global Affairs at Cornell, a nonpartisan institute that seeks to elevate the discourse and deepen understanding of volatile political and global events.
On her private farm on Long Island, she works with animal rescues ranging from horses to goats and welcomes visitors to learn through special workshops and exclusive events at her Rewilding Space. Manda is a passionate advocate for preserving the Native American culture and supports educational and health initiatives benefiting indigenous communities.
---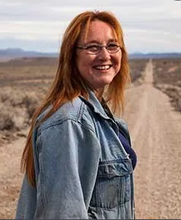 Laura Leigh
Founder and President of Wild Horse Education
Wild Horse Education was created by Leigh out of necessity. Leigh has a background in journalism and saw a real void in the information available to the public and the subsequent inability to address problems proactively. Leigh founded WHE to take on that challenge and address long standing issues head-on, like the fight against abuse. Through field work, research and litigation, this org has gained ground.
For those of you that do not know Laura, her body of work is impressive. Once called a "one woman wrecking crew" against the actions of the BLM by a writer for the LVRJ and LA Times, her resume includes over a decade of on the range data collection and documentation that has been taken into court. The amazing court rulings that were deemed "impossible" by many have been the driving force for policy change. She is the only person in history to take BLM to court over the inhumane treatment of wild horses at roundups. But her work is not limited to roundups; First Amendment cases brought access to roundups, cases against inequity on range have stopped legally unjustified removals before they could begin.
---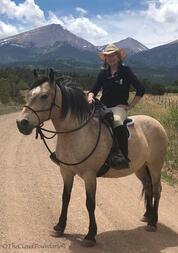 Ginger Kathrens
Producer / Cinematographer,
Founder and Board President
of The Cloud Foundation
Ginger is an Emmy Award-winning producer, cinematographer, writer and editor as well as an award-winning author. Her documentary filmmaking trips have taken her to Africa, Asia, Europe, Central and South America and all over the U.S. She filmed and produced the acclaimed Cloud: Wild Stallion of the Rockies and Cloud's Legacy: The Wild Stallion Returns and Cloud Challenge of the Stallions for WNET's Nature series on PBS. The series has documented Cloud since his birth in May of 1995. Ginger's revealing journey with wild horses has been compared to Jane Goodall's experiences with Chimpanzees. Her documentation of Cloud represents the only continuing chronicle of a wild animal from birth in our hemisphere. She has also written three companion books to the PBS Cloud Films.
For twenty years, she was a political media consultant and producer, working with Presidents Reagan, Ford, and George H. Walker Bush. Her highly regarded political productions include the award-winning short subject, Steady Under Fire, the story of former Colorado U.S. Senator Hank Brown.
Ginger is the founder and Executive Director of The Cloud Foundation, a 501(c)(3) dedicated to the preservation of wild horses on our public lands with special attention on isolated, historically significant and genetically unique herds like Cloud's. She is an informed, impassioned and entertaining speaker on behalf of wild horses. She is an expert on Spanish wild horses and has served as a consultant for the television documentary, Horses of the Conquistadors. Ginger
has an undergraduate Degree from Bowling Green State University. She graduated from Florida State University with a Masters in Communications. She received a Distinguished Alumnus award in 2006, was commencement speaker in 2007 and in 2010 received the BGSU Centennial Alumni Award "100 of the Most Prominent Alumni".
---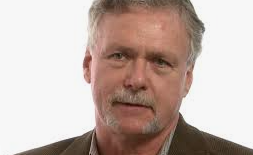 Dr. Ross MacPhee
​Ross MacPhee Ph.D., is CANA's scientific advisor and a curator at the American Museum of Natural History in New York City. Ross is a biologist specializing in mammals that are now extinct, especially those that lived in recent prehistory (last 2 million years). He has searched for recently-lost species all over the world, seeking to explain not only their biological relationships but why they died out. Using both fossils and modern genomic methods, he and his colleagues are seeking to show that all modern horses, whether domestic or wild, have ancestries that ultimately originated in North America. He was curator of the AMNH exhibition The Horse (2008) and the author of End of the Megafauna (Norton, 2019), an account of species disappearances worldwide after the end of the last Ice Age–– including the mysterious loss of the horse in North America.
---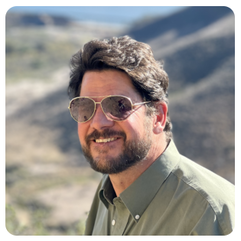 Erik Molvar
Executive Director, Western Watersheds Project
Erik cut his teeth in conservation fighting oil and gas projects in Wyoming during the Bush administration, and his signature accomplishment is defeating the 1,240-well Seminoe Road Coalbed Methane Project during that time. He is a wildlife biologist with published research in the behavior, ecology, and population dynamics of Alaskan moose as well as large-scale conservation planning. He spent 13 years as a conservation advocate and later Executive Director of Wyoming-based Biodiversity Conservation Alliance, and let WildEarth Guardians' Sagebrush Sea Campaign for three years. Over this period, he became of the conservation community's leaders in sage grouse conservation and recovery. He is the author of 16 hiking guidebooks and backpacking techniques manuals for national parks and wilderness areas spanning the West from Alaska to Arizona.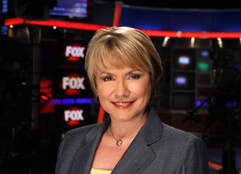 Cynthia Smoot
Cynthia Smoot is an Emmy award-winning anchor/reporter in one of the largest TV markets in the U.S. She has 35+ years of experience as an anchor, reporter, and producer in television and radio news, often covering subjects related to environmental and animal welfare issues. Cynthia is also the adopter of a BLM mustang from the Triple B Herd Management Area of Nevada. Mustang Dream is her equine partner in wild horse advocacy and the 2018 USEF National Reserve Champion, Western Dressage Intro and 2017 Extreme Mustang Makeover Champion.
Cynthia has been advocating for America's wild horses since the early 2000's, when she saw Ginger Kathrens' award-winning PBS Nature document, "Cloud, Wild Stallion of the Rockies." Since then, she has traveled to the Pryor Mountains of Montana/Wyoming to cover those horses and the ongoing plight of America's mustangs. Although Florida is far away from the western states they call home, there are quite a few adopted mustangs there, and Cynthia often brings their stories to her viewers. She considers American mustangs "living history," that need protection more than ever. That begins with policy change in Washington D.C.
Cynthia received a prestigious Emmy award for "A Real Life Horse Whisperer," the story of Monty Roberts, who helped revolutionize horse training with his non-violent methods.
You can follow Cynthia's
@Dreamthemustang on Facebook
,
Instagram
and
Twitter
. Cynthia can be reached at Csmootnews@gmail.com.