Guest Speaker Bios for the
Save Our Wild Horses
DC Conference April 22-26, 2023 in Washington, DC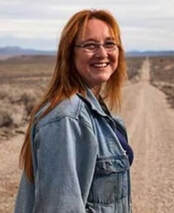 Laura Leigh
Founder and President of Wild Horse Education
Wild Horse Education was created by Leigh out of necessity. Leigh has a background in journalism and saw a real void in the information available to the public and the subsequent inability to address problems proactively. Leigh founded WHE to take on that challenge and address long standing issues head-on, like the fight against abuse. Through field work, research and litigation, this org has gained ground.
For those of you that do not know Laura, her body of work is impressive. Once called a "one woman wrecking crew" against the actions of the BLM by a writer for the LVRJ and LA Times, her resume includes over a decade of on the range data collection and documentation that has been taken into court. The amazing court rulings that were deemed "impossible" by many have been the driving force for policy change. She is the only person in history to take BLM to court over the inhumane treatment of wild horses at roundups. But her work is not limited to roundups; First Amendment cases brought access to roundups, cases against inequity on range have stopped legally unjustified removals before they could begin.
www.wildhorseeducation.org
---
---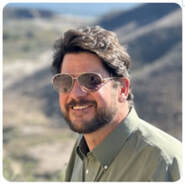 Erik Molvar
Executive Director,
Western Watersheds Project
Erik cut his teeth in conservation fighting oil and gas projects in Wyoming during the Bush administration, and his signature accomplishment is defeating the 1,240-well Seminoe Road Coalbed Methane Project during that time. He is a wildlife biologist with published research in the behavior, ecology, and population dynamics of Alaskan moose as well as large-scale conservation planning. He spent 13 years as a conservation advocate and later Executive Director of Wyoming-based Biodiversity Conservation Alliance, and led WildEarth Guardians' Sagebrush Sea Campaign for three years. Over this period, he became of the conservation community's leaders in sage grouse conservation and recovery. He now heads Western Waterdshed's Project, the nation's leading organization in advocating for land health and livestock reform in the West. He is the author of 16 hiking guidebooks and backpacking techniques manuals for national parks and wilderness areas spanning the West from Alaska to Arizona.
---
---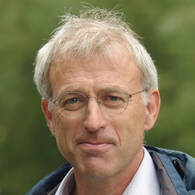 Wouter Helmer
Wouter Helmer (1960) is an ecologist and co-founder of organizations such as ARK Nature (1989), Stroming Ltd. (1989), FREE Nature (2007) and Rewilding Europe (2011), positioning wilder nature as an ally in solving socio-economic issues.
He is co-author of ground-breaking WWF-visions, such as 'Living Rivers' and 'Growing with the Sea'. He is also co-inventor of new concepts such as natural grazing, relief-following excavation of floodplains to reduce flood risks, an international herd fund, natural climate buffers and the 'Missing Lynx'-campaign about missing links (large predators, carcasses etc.) in nature.
He has a lot of experience in putting these visions into practice, such as along the Border Meuse (NL/B), in the Gelderse Poort (NL/D), the cross-border Kempen~Broek (B/NL), various coastal areas and large-scale model projects in Latvia, Bulgaria and
​(with
Rewilding Europe
) in a dozen other European countries. Since 2022, again as an independent consultant, involved in 'Dam Removal' in Europe, Nature Credits, Grazing Fire Brigades and further exploring the themes of Nature and Health and Vegetarian Landscapes. In early 2023 he joined the Board of Directors of the
CANA Foundation
d/b/a Rewilding America.
---
---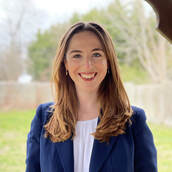 Colleen Teubner - PEER.org
Colleen received her law degree from Georgetown University Law Center, where she was the Vice President of the Environmental Law Society and Senior Notes Editor for the Georgetown Journal of Gender and the Law. She received her bachelor's degree summa cum laude in International Affairs from The George Washington University's Elliott School of International Affairs. Prior to joining PEER, Colleen was an Assistant District Attorney for the Suffolk County District Attorney's Office in New York. She has also worked, clerked, and interned for multiple government agencies and non-profits, including the United States Department of Justice, the Office of the New York State Attorney General, the Natural Resources Defense Council, and Defenders of Wildlife. Colleen also volunteered as a Park Interpreter with the National Park Service at Theodore Roosevelt Island in Washington, D.C. Colleen enjoys backpacking and camping trips, playing board games, and reading mystery novels.
peer.org
---
---
---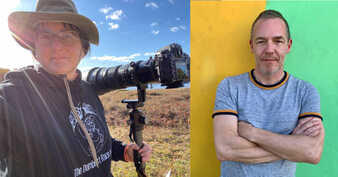 Jen Britton and Christian Hunold
are a research team based in Philadelphia, Pennsylvania. They have been pursuing a social sciences research agenda centered on wild horse and burro governance in anthropogenic landscapes since combining forces in this area in 2018. Their published articles include "'Wild and free' in climate-challenged landscapes: negotiating the mobilities of free-roaming horses in the American West" and "Bordering processes and pony wildness on Assateague Island." Their works-in-progress include "'Pooped in my yard and ate my grass last night: wild burros and tales of belonging in Riverside County, California" and "Wild horse roundups and removals: storytelling and emotionality in interspecies politics." For academic year 2022-23, they worked with Drexel's Honors College to design a year-long course symposium on multispecies relations, called Animals in the City.
Jen Britton is a wild horse photographer and advocate who visits and documents wild and free-roaming horses and burros across the US (@jenbrittonphotography). As a volunteer for Assateague Island Alliance, she created the first educational field guide for the wild pony herd in the Assateague Island National Seashore. Jen has been involved with horses in one way or another since having been born as a horse-loving kid, learning in Pony Club and competing in dressage and eventing before shifting to photography. Her research interests include 20th century American urban and suburban development in addition to her work on wild horses and burros. She has also published about Drexel University's anchor-mission-driven practices and strategies as a movement leader in spaces like
Metropolitan Universities
and
Planning for Higher Education
. She is Drexel's Executive Director for Sustainable Development Strategy.
Christian Hunold is a professor in the Department of Politics and in the Center for Science, Technology and Society at Drexel University. In addition to his contributions to the study of environmental politics and political theory, Christian's work in human-animal studies engages the spatial dimensions of human-wildlife conflict and coexistence in the US, with a particular focus on cities. His research on multispecies politics has appeared in
Nature and Culture
,
Journal of Urban Affairs
,
Humanimalia
,
Environmental Values
, and
Society & Animals
. His latest publication is a chapter in
The Oxford Handbook of Animal Organization Studies:

A Critical Reader in Ethics, Business and Society
, titled "Social Media Images of Urban Coyotes and the Constitution of More-than-human Cities".
---
---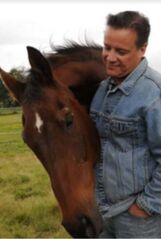 Scott Beckstead
After receiving his bachelor's degree from Utah State University and his JD from the University of Utah, Beckstead worked as an attorney in private practice on the central Oregon before going to work full-time in the animal protection sector. During that time he also served as the mayor of Waldport, Oregon from 2002 to 2007. He became known for his special expertise in the field of animal law, and has taught that subject at the University of Oregon and Willamette University law schools. In 2000, he co-authored Animal Law, the first casebook on the subject, and continues to teach animal law, wildlife law and policy, and Endangered Species Act as an adjunct professor of law at Willamette University.
Because of his close familiarity with horses, livestock, and farm animals, Beckstead provides training to law enforcement agencies on how to handle and work with those animals, and how to investigate equine and livestock cruelty and neglect.
---
---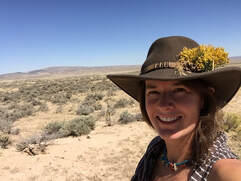 Caroline Christie
Caroline Christie's career as a fine art painter took a turn after a journey through the wilds of Idaho. Unbeknownst to her, she had entered into the lands of wild horses. Being born and raised in Scotland, this was a whole new world for the artist. She had not been looking for the wild horses…they found her.
She set her paint brushes down and picked up a camera and headed down the dusty roads to discover wild horses and burros and never looked back.
It's been a journey of not knowing the way-it's about flat tires, endless dusty burnt out roads, mud baths, barbed wire, dust storms, stud piles and cow pats. There are canyon secrets, mountain high promises and grassland love.
Valleys full of wild horses with manic foals, rowdy stallions, moody mares, bonded families and endless beauty.
It's about life and death, round ups and chaos, egos and eradication. This is the wild. It's rough and will break your heart. But when Caroline looks up at the night sky far out in the middle of nowhere and the undeniable bray of a wild burro shatters the silence..her passion and devotion to wild horses and burros grows even stronger.
When Caroline is not out west searching for her favorite long eared wild burro friends, she is traveling through America where she displays her photography at art festivals. It is here that she has the opportunity to educate the public on our wild horses and burros, enlightening so many people that didn't even know they existed. It is her hope that her photographs and words can inspire these people to fight to keep our wild horse and burros free.
carolinechristieart.com
---
---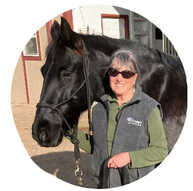 Ginger Fedak
Ginger Fedak has spent decades teaching about and advocating for domestic and wild horses. Her work has appeared in AlterNet, Countercurrents, CounterPunch, LA Progressive, and NationofChange. Follow her on Twitter:
@gfedidausa
A lifelong animal advocate and "horse person," Ginger began her professional career at age 14 mentoring under a natural horsemanship trainer (before the term "natural horsemanship" was coined) and teaching horsemanship and riding lesson classes. She continued with these endeavors and eventually began her own business, Sun Pony Ranch, with two partners. The exceptional horses she trained taught children and adults natural horsemanship and the horse/rider partnership with emphasis on consideration and understanding of, and for, the horse partner.
Ginger earned her B.S. in Range Animal Science and Range Management from Sul Ross State University in west Texas. This has helped her in her career, and in understanding of range conditions and issues for both wild equines and livestock in her long-time wild horse and burro advocacy work. She currently works as the Wild Horse and Burro Campaign Director for the non-profit group
In Defense of Animals
and teaches natural horsemanship classes on weekends.
idausa.org
---
---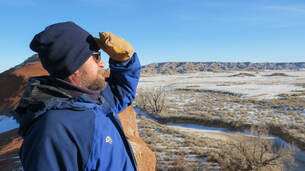 Chad Hanson
Chad Hanson serves as a member of the faculty in Sociology and Religion at Casper College. He is also a co-founder and the Director of the Wyoming Mustang Institute. In addition, he is the author of several books, including
In a Land of Awe: Finding Reverence in the Search for Wild Horses
. When he isn't teaching or writing, he wanders the prairie making photos of the last remaining bands of wild mustangs in the West. For more information, visit:
chadhanson.org
or
wyomustangs.org
.
---
---
---
---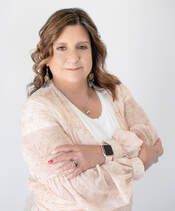 Christine Kman
is the Founder and President of Chasing Horses Wild Horse Advocates (CHWHA)
Christine is a graduate of DePaul University with a degree in journalism. She moved to Southwestern North Dakota in 2016 with her husband Gary and they immediately fell in love with the wild horses that call Theodore Roosevelt National Park (TRNP) home. The couple have spent countless hours documenting and photographing the TRNP wild horses. Their passion for the wild horses of TRNP transpired into a small business for the couple in Medora, ND. As they continued photographing and documenting the horses and sharing that information on social media, their followers started looking to them for ways to advocate for better management practices for the horses from the National Park Service. After years of questioning the management practices of TRNP including the long term CSU experimentation of GonaCon on the horses to park management and informally advocating for the health and longevity of the herd, CHWHA was born in 2021. In December of 2022, when TRNP announced their plans to eliminate the entire herd of horses from the park, Christine went to work sounding the alarm with their followers and alerting the media. She also began working with state legislators asking them to advocate with CHWHA for the state's only wild horse herd. North Dakota Senate Concurrent Resolution SCR 4014 was drafted with her help and will be voted on during this 2023 legislative session. Her advocacy work was also instrumental in getting North Dakota Governor Doug Burgum and ND federal delegates Senator Cramer and Senator Hoeven involved in the fight to save the TRNP wild horses. The couple have also co-authored several books on the wild horses of TRNP, including a yearly "Notebook" that documents every horse currently living in TRNP.
www.chwha.org
---
---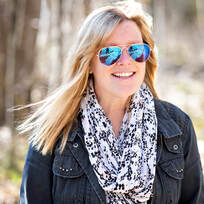 Sandy Sharkey
Throughout her 33 year career in broadcast media, Sandy Sharkey spent as much time as possible in the wilderness honing her skills as a wildlife photographer. After seeing her first wild horses, Sandy found her focus. Determined to use her storytelling and photography to advocate for wild horses, Sandy (along with her husband and giant dog) embarked on a 14,000 mile wild horse road trip throughout the American west, becoming immersed in passion versus politics and the complexities of defending wild horses' rightful place on public lands. Seeing the parallels to the plight of the American mustang that exist around the world, Sandy has photographed and documented the rare Przewalski's wild horses of Mongolia and the Kaimanawa wild horses of New Zealand, and will soon be documenting the wild horses of Patagonia and Portugal. She is a photographic guide for the wild horses of Alberta's Rocky Mountain foothills and the wild horses of Sable Island. Sandy is a frequent guest speaker and writer, creating the mantra 'ButImJustOnePersonSaid300MillionPeople' encouraging others to join the fight to save wild horses by using the most powerful tool in their possession: their voice.
A proud ambassador for the Wild Beauty Foundation (
www.wildbeautyfoundation.org
) and the founder of 'Find Wild Horses, Find Yourself', Sandy co-hosts a series of retreats introducing people to the wonders of wild horses, along with the wildlife and wild spaces that we need to honor and protect before it's too late.
www.sandysharkey.com
www.facebook.com/SandySharkeyPhotography/
www.instagram.com/sandysharkeyphotography/
---
---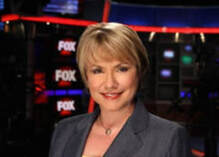 Cynthia Smoot
Cynthia Smoot is an Emmy award-winning veteran of broadcast news with more than 40 years in local television and radio. She covered a myriad of issues over the years as a special projects reporter, including those effecting wild horses. Cynthia is also the adopter of a BLM mustang from the Triple B Herd Management Area of Nevada. Mustang Dream is her equine partner in wild horse advocacy and the 2018 USEF National Reserve Champion, Western Dressage Intro and 2017 Extreme Mustang Makeover Champion. Cynthia has been advocating for America's wild horses since the early 2000's, when she saw Ginger Kathrens' award-winning PBS Nature document, "Cloud, Wild Stallion of the Rockies." She now serves on the Board of Directors for the Colorado Springs based Cloud Foundation. She considers American mustangs "living history," that need protection more than ever. That begins with policy change in Washington D.C.
Cynthia received a prestigious Emmy award for "A Real Life Horse Whisperer," the story of Monty Roberts, who helped revolutionize horse training with his non-violent methods.
You can follow Cynthia @CynthiaSmootNews on Facebook, Instagram and Twitter. You're also invited to follow the adventures of
@Dreamthemustang on Facebook
,
Instagram
and
Twitter
. Cynthia can be reached at Csmootnews@gmail.com.
---
---

Craig Downer
is a wildlife ecologist who has specialized in the Mammalian Order Perissodactyla. This Order includes the Horse Family, Equidae, as well as the Families Tapiridae and Rhinocerontidae. While earning his M.S. at the University of Nevada-Reno, he did a field study and paper on the Pine Nut Mountain wild horses. And later in his career he did a professional herd and habitat analysis of these unique wild horses, that have a strong Spanish Colonial component. Craig worked with Wild Horse Annie (Velma Bronn Johnston) in the 1970s when the Wild Free-roaming Horses and Burros Act (WFHBA) was first being implemented. He has given speeches, slide and PowerPoint presentations and guided films defending the wild horses and burros as well as written books and articles, including scientific, about them. As a legal plaintiff in numerous court cases, he has defended the rights of the wild horses and burros throughout America after having investigated their unfair treatment on the public lands throughout the West. His Reserve Design project for restoring the herds and their habitats to viable levels has registered with many people and government agencies and is producing a much-needed turnaround for these magnificent and benign animals. His organization the Andean Tapir Fund / Wild Horse and Burro Fund has awakened many people concerning the many positive contributions these species make to ecosystems as well as concerning their North American origins and long-standing evolution. His dynamic, greater truth- and justice-serving organization upholds the pure intent of the WFHBA. Its website contains his reports, articles, videos and interviews and those of others and provides an important overview on this subject as well as a well-informed and timely call to action.


---
---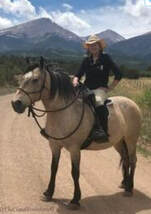 Ginger Kathrens
Producer / Cinematographer, Founder and Board President of
The Cloud Foundation
Ginger is an Emmy Award-winning producer, cinematographer, writer, and editor as well as an award-winning author. Her documentary filmmaking trips have taken her to Africa, Asia, Europe, Central, and South America and all over the U.S. She filmed and produced the acclaimed Cloud: Wild Stallion of the Rockies and Cloud's Legacy: The Wild Stallion Returns and Cloud Challenge of the Stallions for WNET's Nature series on PBS. The series documented Cloud from his birth in May of 1995. Ginger's revealing journey with wild horses has been compared to Jane Goodall's observations of Chimpanzees. Her documentation of Cloud represents the only continuing chronicle of a wild animal from birth in our hemisphere. She has also written companion books for each of the three PBS Cloud Films. She was a political media consultant and producer for twenty years. working with Presidents Reagan, Ford, and George H. Walker Bush. Her highly regarded political productions include the award-winning short subject, Steady Under Fire, the story of former Colorado U.S. Senator Hank Brown.
Ginger is the founder and Board President of The Cloud Foundation, a 501(c)(3) dedicated to the preservation of wild horses on our public lands with special attention given to isolated, historically significant, and genetically unique herds - like Cloud's. She is an informed, impassioned, and entertaining speaker on behalf of wild horses. She is an expert on Spanish wild horses and has served as a consultant for the television documentary, Horses of the Conquistadors. Ginger has an undergraduate Degree from Bowling Green State University. She graduated from Florida State University with a Master's in Communications. She received a Distinguished Alumnus award in 2006, was the commencement speaker in 2007, and in 2010 received the BGSU Centennial Alumni Award, "100 of the Most Prominent Alumni."
Pictured – Ginger with her partner, Cloud's baby brother, Sax."
---
---
Vickery Eckhoff
I'm a NYC-based screenwriter and journalist writing about government disinformation, wild horse roundups, public lands ranching, and the underground horse meat trade. You can find my work in Forbes, Counterpunch, Newsweek, HuffPo, AlterNet, Salon, Newsweek and the
dailypitchfork.org
, of which I am executive editor.
The Daily Pitchfork fact-checks, reviews and publishes corrections requests to news organizations and reporters to improve accountability and public trust.
My work on wild horses and public lands ranching has also served as source material in two books: Christopher Ketcham's "This Land" and Stephen Nash's "Grand Canyon for Sale"); in the peer-reviewed journals
Bioscience, Sciendo,
and
Idaho Law Review
; and
in Pacific Standard
(among other outlets).
I also wrote,
The Judas Horse
, a feature drama based on the closure of Dallas Crown, one of the last slaughterhouses for horses in America, and
Out of Luck
, a short about Willie Nelson's adoption of 12 slaughter-bound Paint horses that was an official selection of the HollyShorts Film Festival.
---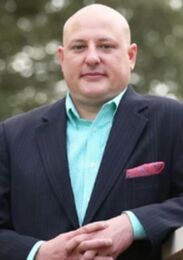 Marty Irby
​Marty Irby is the Executive Director at Animal Wellness Action. Irby worked in the United States House of Representatives for Congressman Ed Whitfield (R-KY) serving as Communications Director and Animal Protection and Agriculture Policy Advisor. He is a former president of the Tennessee Walking Horse Breeders' and Exhibitors' Association, where he led the charge to bring an end to the painful practice of "soring" walking horses. Irby is a Heritage Foundation Congressional Fellow, former director of equine protection and rural affairs at the Humane Society of the U.S., and native of South Alabama who grew up on a horse and cattle farm. He graduated from the University of South Alabama with a degree in Communications, attended Wesley Theological Seminary in Washington, D.C., and was named by The Hill as one of nation's Top Lobbyists for 2019, 2020 and 2021.
---