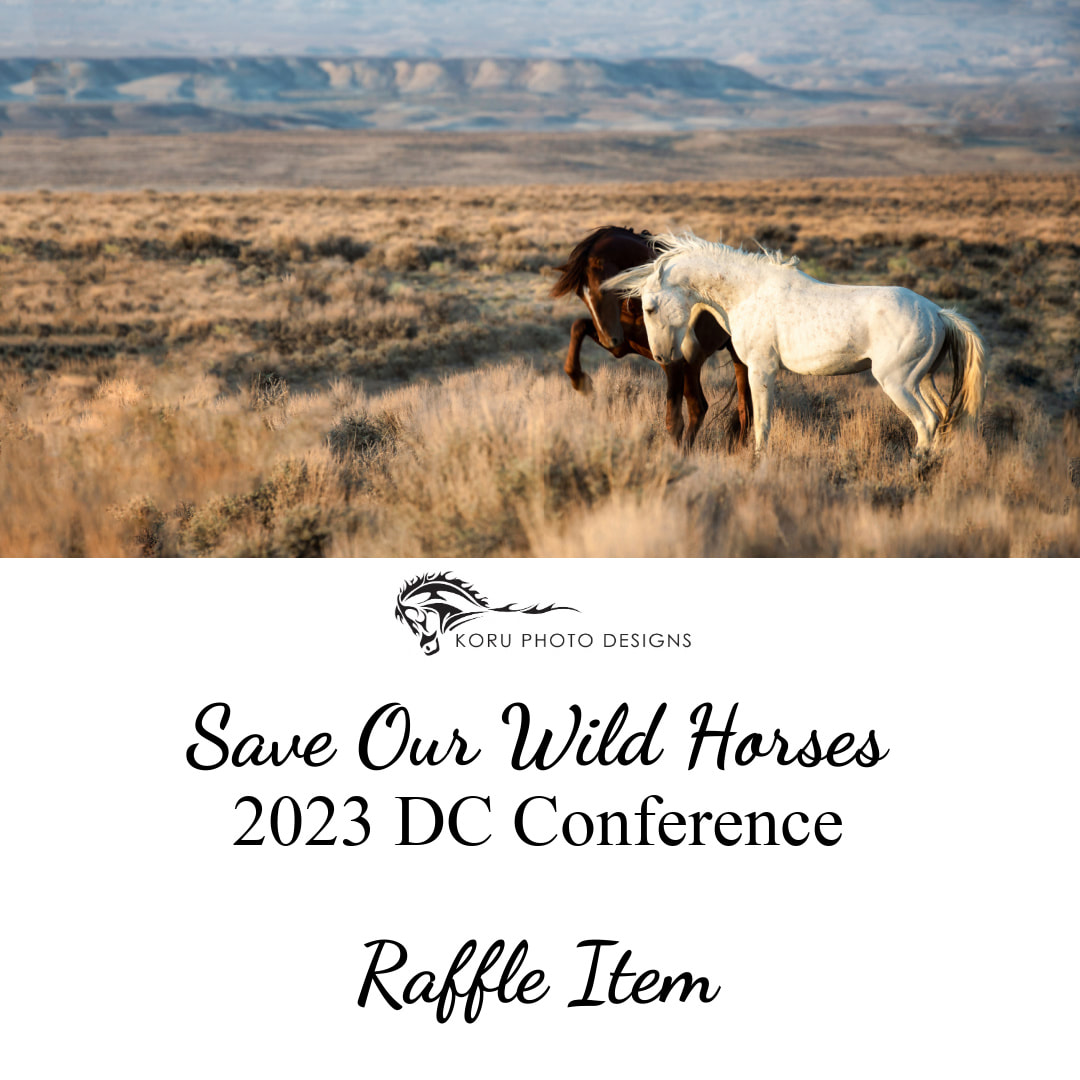 Spirits of Windy Plains Raffle Ticket
SKU:
Description
Each $25 raffle ticket will enter you into a drawing to win this gorgeous Limited Edition 41" x 21" Metal Print by Koru Photo Designs: Spirits of Windy Plains featuring two McCullough Peaks wild stallions living free on the range
Enter as many times as you want! Winner will be drawn on Friday, March 31, 2023
All proceeds from the raffle tickets will benefit the Save Our Wild Horses 2023 DC Conference 4/23 - 4/25, the Wild Horse Rally on the National Mall 4/22, and Wild Horse Lobby Day on the Hill 4/26.
The print will be shipped to you on or about April 3rd, 2023.
Free ground shipping by most economical method.