Wild Horses in the News
July 14, 2022
The Cloud Foundation: Wild Horse Advocacy Groups Call On Bureau of Land Management To Heed Science, Stop Wild Horse Roundup
(Meeker, Colorado) A coalition of wild horse advocacy groups joined today in urging the Bureau of Land Management (BLM) to heed a recent
independent ecological assessment
of the Piceance East Douglas Herd Management Area of Colorado and stop the planned roundup up, which will be the largest in state history. The report directly contradicts the BLM's own claims that the herd is starving, the range is suffering, and the horses are to blame.
Read the entire release here.
---
July 12, 2022Delia Malone, Land Ecologist & Wildlife Chair of Sierra Club
, has completed an independent range assessment and wild horse analysis of the East Douglas horses.
Read the assessment here.
---
May 20, 2022
From Western Watersheds:
Here's an investigative report from Denver's CBS4 that does a deep dive on how the livestock industry is pushing wild horses out of wild horse Herd Management Areas so they can graze more cattle there, at taxpayer expense. WWP's Erik Molvar is featured
in this piece
---
6-21-2022U.S. House Members Zero in on Congressional Oversight Hearing to Hold BLM's Wild Horse and Burro Program Accountable
"It's time for a comprehensive legislative overhaul of the 1971 law and Congressional hearings that will help keep rogue operators at the BLM in check." — Marty Irby, executive director at Animal Wellness Action
WASHINGTON, DISTRICT OF COLUMBIA, UNITED STATES, June 21, 2022 /
EINPresswire.com
/ -- Today, Animal Wellness Action, the Animal Wellness Foundation, and the Center for a Humane Economy applauded U.S. Reps. Dina Titus, D-Nev., and Steve Cohen, D-Tenn., for their leadership and U.S. House Members Eleanor Holmes Norton, D-D.C., Ted Lieu, D-Calif., Albio Sires, D-N.J., Peter DeFazio, D-Oregon, and Salud Carbajal, D-Calif., who joined Titus and Cohen in sending a letter to the U.S. House Natural Resources Committee requesting an oversight hearing of the Bureau of Land Management's (BLM) Wild Horse and Burro Program.
Read the rest of the article here
---
5-20-2022The Animal Wellness Podcast: Wild Horses and Their Mishandling By The BLM
When it comes to telling the truth about wild horses, the Bureau of Land Management comes up short. Leadership there seems determine to subjugate the well-being of the U.S.'s most iconic animal to the interests of cattle ranchers and sheep farmers.
Scott Beckstead, our director of campaigns, and Vickery Eckhoff, an investigative journalist who writes on western public land issues and politics and government disinformation, are the guests. They address our western native equine populations and how they are suffering so that Big Ag can have cheap access to public grazing lands. It's an issue that should incense anyone who cares about horses and who resents the triumph of corporate greed over the interests of the innocent and helpless.
Listen here
.
---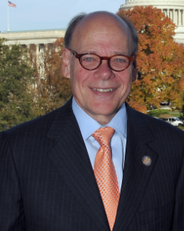 2-7-2022
​Congressman Steve Cohen
(TN-09), a member of the Natural Resources Committee and of the Congressional Animal Protection Caucus, today wrote to Interior Secretary Deb Haaland and Bureau of Land Management Director Tracy Stone-Manning with his concern that federal policies for managing wild horses and burros retain outmoded and inhumane plans for mass roundups. Congressman Cohen urged officials to make use of effective fertility control vaccines and reassess the capacity of federal lands to sustain the iconic creatures. Read the entire letter here:
https://cohen.house.gov/sites/cohen.house.gov/files/20220207%20Haaland%20Stone-Manning%20Wild%20horse%20and%20burro%20roundups.pdf
---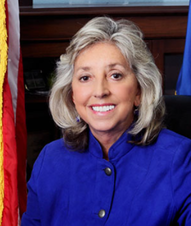 ---
May 2021
The Sierra Club
As of May 2021, the Sierra Club has adopted a new Wild Horse and Burro Policy, including a directive that livestock be eliminated in lands designated for wild horses and burros. In April of 2021, WWP was a signatory (along with 70 conservation and wild horse groups) to a letter to Sec. Haaland asking her to remove all livestock from BLM Herd Management Areas. There is a growing consensus that eliminating livestock from wild horse areas is the fastest and most effective way to achieve improvements in ecological health on these lands.
Read the release here
.
---